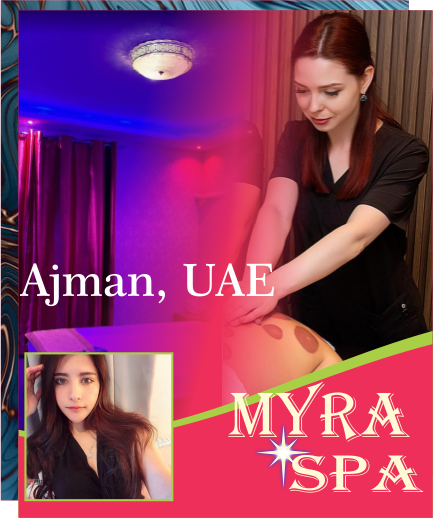 About Myra Spa, Ajman
Welcome to a relaxing oasis in the middle of Ajman, UAE. We are a Massage Parlour that offers high-quality massage treatments and we are exclusive retailers in Ajman of the Swiss anti-aging skin care brand VLCC. VLCC is one of the most advanced skin care specialists in the world, and combines the latest cellular research with spring water and plant extracts from Switzerland's fantastic nature.

In addition to giving you a nice relaxing massage, our massage therapists can also treat problematic backs, necks and sore muscles. We have a bathrobe, slippers and towel and we have all products for shower and massage on site.
Sit down in our beautiful lounge with a good drink and let your senses wander to the fantastic destinations that our staff offers services to. Warm welcome!